Consistency in the NFL is hard. This year it seems impossible to stay good week after week. The New England Patriots, a team that defined playing above average football every single week, are 2-2. The New York Giants, with all their talent and hype, are 0-4. The Atlanta Falcons, a high-powered offense with last year's MVP, just lost to the Buffalo Bills.
Now I'm not saying the Rams are the best team in the NFL, but in a year where the league lacks consistency, the Rams are one of the most consistent teams in all phases of the game. Yesterday they beat the Cowboys, who reek of inconsistency this year. Sure, the Rams were helped by 7 field goals from their kicker. But when you can hit 7 out of 7 field goals, that is one of the phases of football that can win you games. Their defense is stout, led by one of the best defensive tackles I have personally ever seen play in Aaron Donald. And Jared Goff is calm in the pocket and can make all the throws. Todd Gurley looks like the Gurley from his rookie year and is simply amazing right now. The team is super confident under their new young head coach and they look really good right now.
The funny thing is the Rams last year were also were 3-1 and the ended up losing the next 11 out of 12 games. This team looks like a team that can actually win their division, especially in a division full of question marks like theirs. I can see the Rams winning their division, making the playoffs and having a really close game with the likes of the Eagles or maybe the Packers. Goff has experience now and he obviously wants to succeed. Now I think he got a taste of success and wants to prove to the haters that he is not a bust.
The Chiefs are the only other team in my opinion that are playing better in all phases. By all phases I mean offense, defense and special teams. The Chiefs are the number one team on the NFL Power Rankings. They have a rookie in Kareem Hunt that is spectacular already and Alex Smith is a good quarterback who doesn't make mistakes. Their defense is top notch and they have play makers who can bust open a game. Andy Reid is an experienced coach, so I think the Chiefs are the best team in the NFL right now. But if the Rams beat the Seahawks next week in a statement game, I would call them the real deal and division favorites.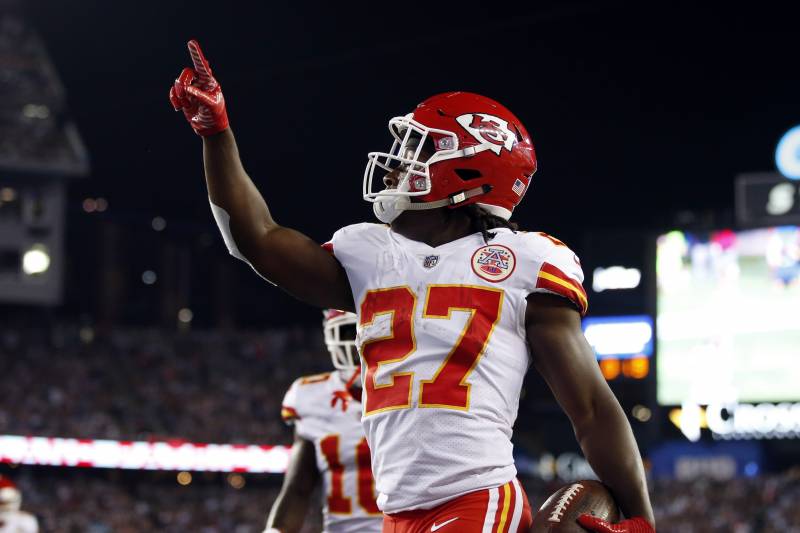 This week my lock was the Titans and they proved that the NFL is just as crazy as I thought. The Texans and Watson dropped 57 points on them proving that no team is safe any week. The Eagles and Lions were under dogs and won me some money. Every week on Twitter I'll try and give some more picks and underdogs you can bet on for a big payout. My parlay of the week that saved me was Broncos, Eagles, Bengals and Lions. Follow me for more picks and really anything else that comes to mind. @slimbrink